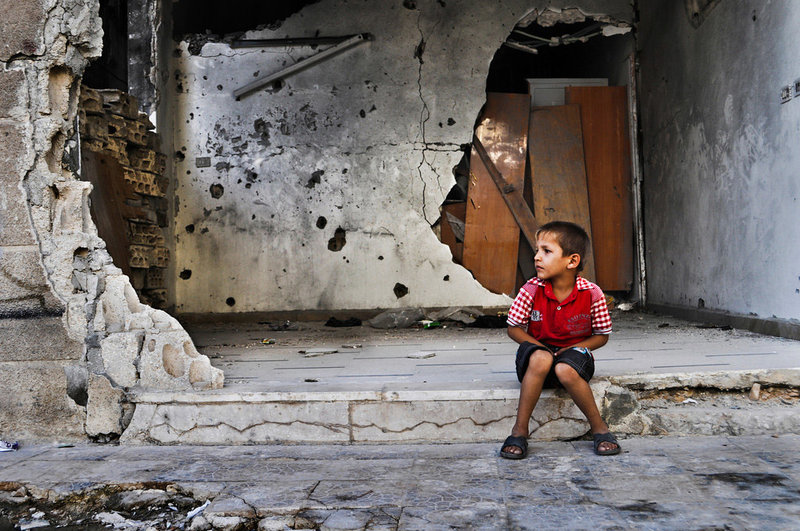 The recently constituted Department of Political and Peacebuilding Affairs (DPPA) continues to be funded primarily through the United Nations Regular Budget. However, over the last few years, the Department has become increasingly reliant on extra-budgetary resources to rapidly respond to needs on the ground. Today, more than 45 per cent of DPPA's work, is funded through voluntary contributions. Extra-budgetary resources help DPPA respond to the increased demands for its services in the areas of conflict prevention, mediation and sustaining peace around the world.
DPPA raises voluntary contributions through the Multi-Year Appeal (MYA), its main resource mobilization instrument, designed to increase the coherence of DPPA's fundraising efforts. The MYA is a strategic and results-oriented document in full alignment with DPPA's Strategic Plan for 2016-2019, its accompanying Theory of Change and Results Framework.
2019 Update of the Multi-Year Appeal
The 2019 Update of the MYA reflects on the opportunities created by the reform of the United Nations peace and security pillar and its "whole-of-pillar" approach. The extra-budgetary funding mechanisms of DPPA and the Department of Operations (DPO), as well as the Peacebuilding Fund (PBF), will now co-exist and complement one another, resulting in more synergies in the peace and security work of the Organization, and a more efficient use of resources.
The MYA, with its nimbleness, is an ideal funding instrument in a reform context, easily filling critical gaps, or kickstarting activities thanks to its Crisis Response System. When a crisis erupts or violence surges, this flexible funding mechanism allows for timely responses through its Rapid Response Window; and through the deployment - in less than 72 hours - of the Standby Team of Senior Mediation Advisers that support UN Envoys, mediators, Peacekeeping Missions and other partners. The MYA also promotes innovation through the New Ideas Window and helps pilot new approaches in support of the Secretary-General's key priorities, such as the use of new technologies; youth empowerment; climate security; women, peace and security; among others.
Overall, the projects funded through the MYA aim to buttress the preventive diplomacy and sustaining peace agenda of the organization and complement the large country-programmes financed through the PBF. The main priorities of the MYA are:
Conflict prevention by discharging the good offices of SRSGs and supporting the preventive mandates of the three UN Regional Offices in Central and West Africa and Central Asia;
Crisis Response through the Rapid Response Window, the Standby Team of Senior Mediator Advisers and surge capacity; and by responding to crisis such as Syria and Yemen;
Investing in peace by promoting inclusive political solutions that integrate women, peace and security, and coordinating electoral support upon Member States' request;
Expanding partnerships with Member States, regional and sub-regional organizations through DPPA's liaison presences around the globe;
Strengthening UN system-wide collaboration by supporting Resident Coordinators and UN Country Teams, and deepening partnerships with the World Bank and civil society organizations;
Ensuring organizational effectiveness through sound monitoring and evaluation, risk mitigation and reporting.
In 2019, funding from the MYA will support projects under DPPA and the shared regional political-operational structure, especially assisting Special Political Missions and non-mission settings, as well as servicing the whole UN system in the areas of conflict prevention, crisis response, mediation and electoral assistance. Moreover, strategic partnerships with Member States and regional and sub-regional organizations will boost the Department's ability to respond to conflict or tensions with regional or transnational dimensions.
The Department is seeking $30 million in 2019 to meet critical requirements and effectively respond to unforeseen situations and growing demands for conflict prevention and preventive diplomacy.
Monitoring, Reporting and Evaluation
Central to the Secretary-General's reform is enhanced effectiveness of mandate delivery, improved transparency and strengthened accountability for results. The reform places emphasis on senior management leadership to strengthen the UN's accountability mechanisms, support results-based management and build a strong culture of self-evaluation. To that end, DPPA is committed to ensure that results-based management and self-evaluations are embedded in our work.
The Department undertakes quarterly reviews of project performance and produces Quarterly Progress Updates (Q1, Q2, Q3). During their inception, all extra-budgetary funded projects are required to incorporate risk assessment and mitigation measures. The quarterly reviews provide an opportunity to update risks and monitor progress against results. Additionally, all projects use a gender marker to monitor the level of integration of gender-related activities, assess their contribution to gender equality and women's empowerment and help increase women's political participation in peacebuilding processes.
Every year in the spring, the Department produces a results-focused Annual Report  to ensure accountability and enhance transparency. The Annual Report includes both financial and substantive reporting on the use of voluntary contributions and the main results achieved thanks to the generous support of our partners.
For accountability and learning purposes, the Department conducts several evaluative exercises such as After-Action Reviews, Lessons Learned studies and self-evaluations. All evaluations and lessons learned studies are conducted as per the Department's annual Learning and Evaluation Plan. A summary of the Department's Lessons Learned Studies and evaluations from 2017-2018 can be found here.
Official Development Assistance
Contributions to the MYA are ODA-eligible in recognition of the link between peace and security and development work. Donors are therefore able to meet their voluntary ODA targets when pledging funds to DPPA and/or when funding Junior Professional Officers (JPOs). The channel code for reporting is 41148 UN DPA Trust Fund in Support of Political Affairs.
Junior Professional Officers (JPOs) in DPPA
In addition to providing financial resources, donors can also sponsor Junior Professional Officers (JPOs). The JPO programme is designed to provide young professionals with the opportunity to gain hands-on experience in the United Nations system.
For more information on the MYA, please contact Ms. Delphine Bost, Senior Officer for Donor Relations (bostd@un.org), Ms. Nerea Sanchez Mateo, Program Officer for Donor Relations (sanchezmateo@un.org) and Ninamma Rai, Evaluation Officer (ninamma.rai@un.org).